12 Genius Ways to Create a Love for Reading Books in Kids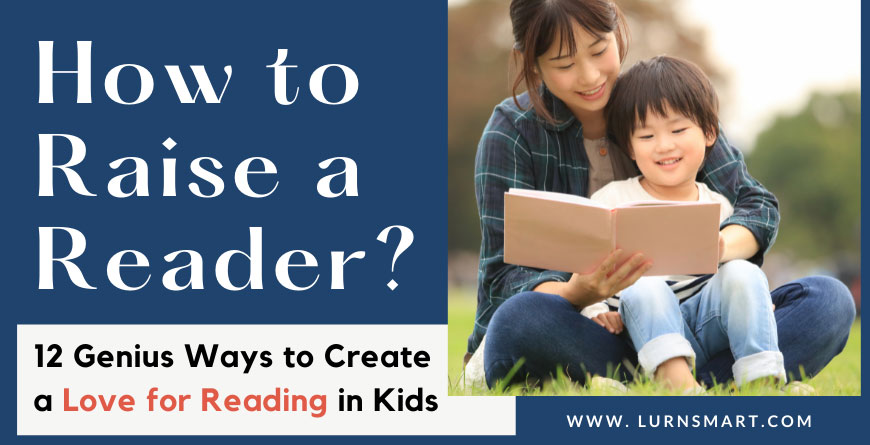 Creating a love for reading books in kids is every parent's dream!
But what do you do when your enthusiastic toddler doesn't want to sit down while you read?
Or, your kindergartener simply refuses to read even a single page from that book you got from the library last week?
If you are a parent who is facing a similar situation at home, I'm writing this post just for you!
Coz' in this post, I'm going to share with you '12 Genius Ways to Create a Love for Reading Books in Kids.'
1. BE A GOOD ROLE MODEL:
Remember the saying, 'monkey see, monkey do?'
Well, the easiest way to raise a reader, is to be a reader yourself.
Research shows that when kids watch their parents read, they are more likely to develop a love for reading themselves.
But wait…. what if you're not a reader?
Before you start feeling guilty, I have some good news for you!
Studies show that age doesn't matter!
Anyone can start today and become a reader!
Check out this article "How to Cultivate a Daily Reading Habit" on BBC to learn how you can get into the habit of reading daily!
2. START EARLY, READ OFTEN: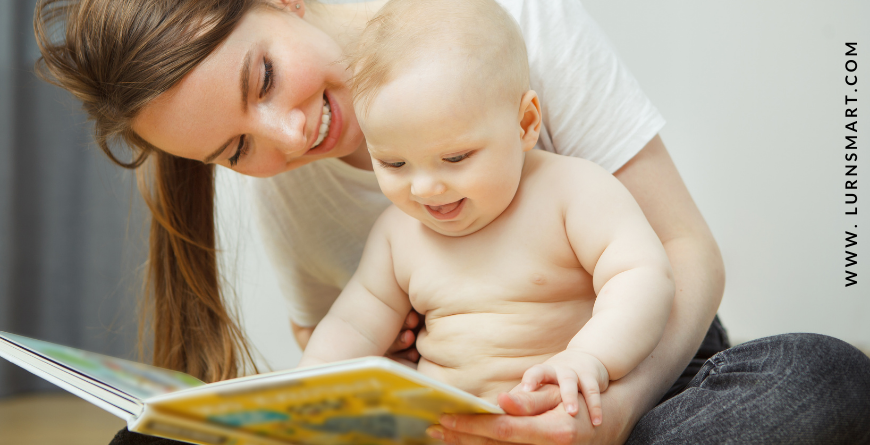 It is never too early to start reading books to children!
Research shows that reading books early to little children has numerous benefits from boosting brain development to enhancing language skills.
According to the National Commission on Reading, "the single most significant factor influencing a child's early educational success is an introduction to books and being read to at home before beginning school."
But what I personally like about starting early and reading books often is, the connection that you can help your child's brain make between reading and love, reading and warmth, reading and happiness.
Here's how!
In the whole wide world, YOU, the parent is your child's favorite person!
So when you place your child on your lap to read, the comfort of your voice, the warmth of your touch, and the joy of togetherness will help your child make a positive association with books and reading.
And… this associate that your child's brain makes is what will eventually motivate your child to become a lifelong reader!
No wonder, Emilie Buchwald, the award-winning children's author says, "Children are made readers on the laps of their parents."
So start early and read often!
If you are not sure where to begin, then check out Scholastic's Children's Book List by Age.
3. BUILD A READING ROUTINE:
You can indeed read anytime, anywhere but when you set aside a time to cuddle together with your kid to read, it creates a sense of anticipation and your little one will look forward to that time together.
So get into the habit of scheduling a reading time that is relaxing, enjoyable, and free from pressure. Trust me, your child will thank you for the fond memories that you both create together every day.
At our house, we read before bedtime. This helps us to wind up after a long day and share a beautiful bond before sleep.
4. MAKE READING FUN: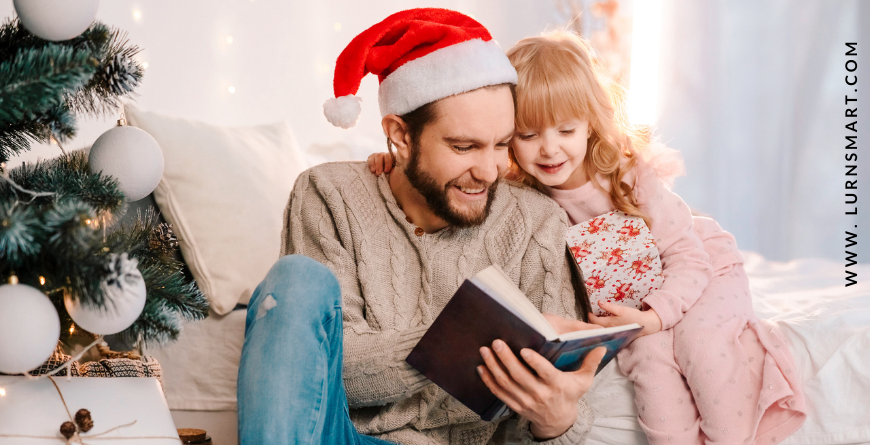 As Kate Dicamillo, the American author of children's fiction, puts it, "Reading should not be presented to children as a chore, or a duty. It should be offered as a gift."
So the next time, your toddler runs around, instead of forcing him or her to sit down while you read, think of a creative way to get your little one's attention.
Here's an example!
If you are reading a book about Santa Claus and his reindeers, wear a Santa's hat, change your tone of voice, and Ho-Ho like one.
The secret is to make a complete fool of yourself!
Trust me, very soon your little one will be curious to find out more about your silliness and also about what you are reading.
Let me remind you once again that getting your child to enjoy books is what will eventually help you raise a reader!
So just dare to be silly, dare to be goofy because…… with every giggle and every laugh, your little one will fall more and more in love with books and reading!
5. MAKE READING REWARDING: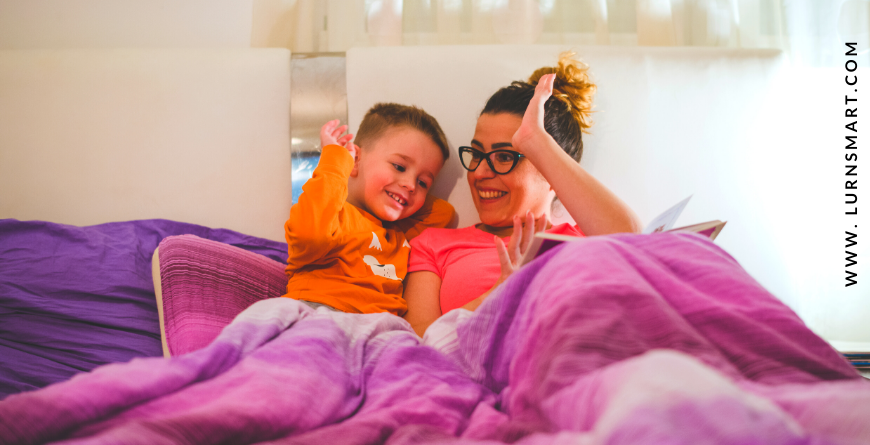 As parents, oftentimes, we get so carried away with good intentions that we forget to make reading an enjoyable experience.
Sometimes we even go to the extent of making reading books seem like a punishment and watching TV rewarding.
"You have to read that book or you won't get to watch any TV today."
But instead of forcing or making reading seem like a punishment, it is important to make reading books feel like a treat.
Here are some ideas to create positive feelings around reading:
Give your little one high-fives, hugs, kisses, and praises during reading time.

Little children love to

play pretend

, so build a fort by draping a blanket on a table, snuggle in and use a

flashlight

for a reading experience that is unforgettable.

For older kids, gifting a fancy

headlamp

just to read can make them feel special and can give that extra motivation needed to read.
6. MAKE BOOKS ACCESSIBLE:
It is important to help our children learn that they can read anytime, anywhere!
A simple idea is to place books in different places around the house—in your kid's room, beside your kid's bed, or the living room.
Instead of storing books in big bookshelves, get a book rack that is at your kid's height so your kid can reach out to books whenever he or she feels like it.
Another way to help your little one know that 'you can always fit in time to read' is by carrying your kid's favorite book every time you leave the house.
That way, you can let stories engage your kid instead of gadgets while waiting at the doctor's office or elsewhere.
7. HAVE A READING NOOK: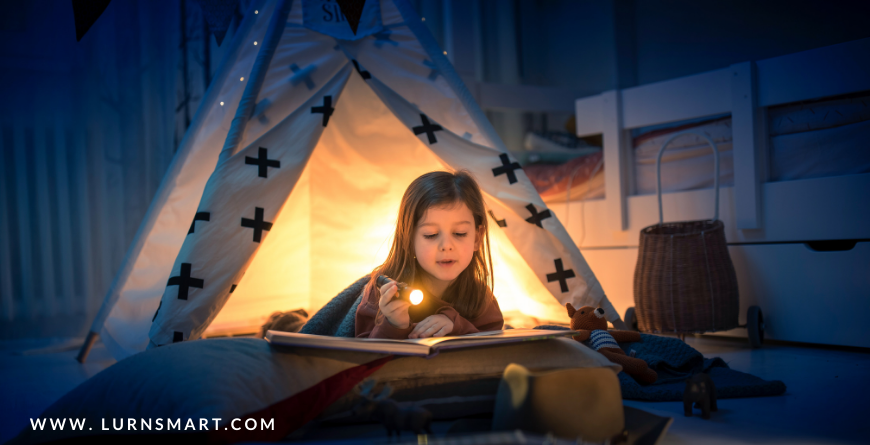 A cozy reading nook apart from being inviting and welcoming can add that extra dose of motivation for kids to read.
Here are some simple ideas to make your kid's reading nook special:
A comfy chair with your kid's favorite wall sticker and some fairy lights as a backdrop would add that extra coziness needed.
A teepee with some pillows and a reading light hanging from the top would create an unforgettable reading experience.
A soft rug with some comfy pillows and a warm blanket to curl into would make reading time memorable.
The options are just endless!
Simply ask your child how he or she wants to decorate his or her reading nook or just look up for reading nook inspirations on Google or Pinterest.
8. PICK THE RIGHT BOOK:
To spark motivation and interest in books, there are two things that you need to keep in mind.
Pick books on topics that your child already enjoys:

When you pick books on cars for car lovers and books on rats for rat lovers, chances are, your child will be curious and motivated to sit down with you and read because he or she is already interested in that topic.

Pick books that aren't too hard or too easy but just right:

Children have a better reading experience when they read a book at the right level. You can easily check this by observing whether or not your child enjoys the book while you read. Ask simple questions to see if your child can answer or retell the story. If your child struggles, simply try a different book.
9. LET YOUR CHILD CHOOSE:
When it is time to read, ask your child what he or she wants to read that day!
And be prepared to honor your child's decision.
If your child wants to read the same book for the 100th time, it is fine!
Because…… it is not about how many books your child reads a book but it is about helping your child develop a love for reading so he or she grows up to be a lifelong reader.
By the way, do you know that rereading books build speed, accuracy, and confidence?
So just play along with your child and make the whole experience fun, interesting and unforgettable!
10. MAKE READING REAL:
Connecting what is being read with real-life experiences makes reading books pleasurable and relatable.
Here's an example!
If you are reading books about animals, here are a couple of things that you can do to make it relatable and real:
Talk about the animals that you saw during your last visit to the zoo.

Watch a short video on the animals that you are reading about.

Do an animal-themed craft or activity together.
11. MAKE VISITS TO THE LIBRARY ADVENTUROUS: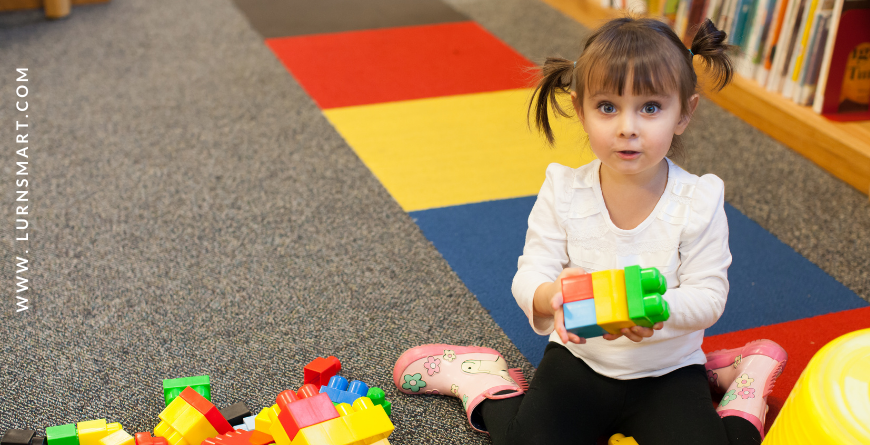 Making frequent visits to the library can help your kid develop a lasting relationship with the library and the whole reading experience.
Here are a few things that you can do to make trips to the library adventurous and fun:
Get your child a library card and teach your child how to use it. Let your child help with picking up and returning books. This can help your child feel inclusive and all grown-up.

Most libraries conduct weekly programs for kids. Make sure to check your local library's calendar before scheduling a visit.

Most libraries also have reading nooks so whenever possible, spend some time reading together at the library.

Schedule your trips in such a way that there is plenty of time for your child to play at the play area in the library. This will help your child associate the library with fun and play!
12. WATCH MOVIE ADAPTATIONS: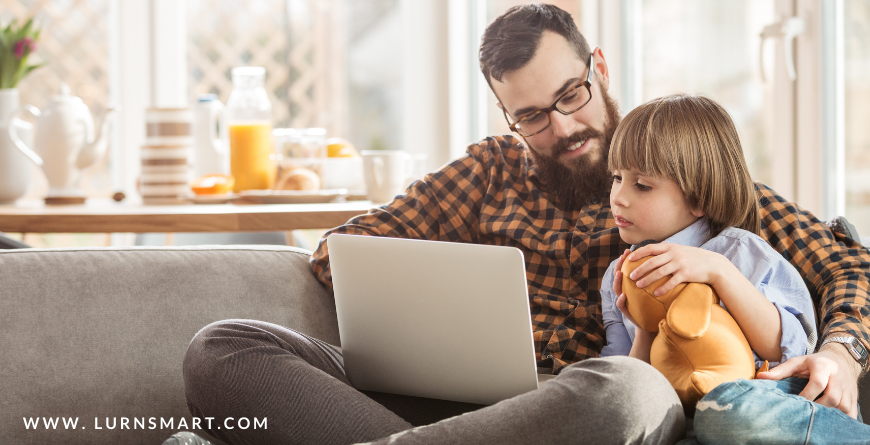 Kids find the concept of watching a story that they have read in a book on screen exciting!
By the way, apart from the fun part, watching a movie adaption of a book that you have read together is a great way to build your child's thinking skills.
Whether the movie adaptation stays close to the book's storyline or includes new twists, it does not matter. Either way, it's a great opportunity for you to engage your child in a conversation about the differences and similarities between the book and the movie.
Check out this "Huge List of Children's Books Adapted into Movies" for a fun movie night together.
The Secret to Creating a Love for Reading in Kids:
I hope you enjoyed the 12 ways to create a love for reading in kids but if I had to tell you in one simple line, the secret to raising a reader, it is…
"START EARLY, READ OFTEN, AND MAKE IT FUN."
Do you agree?
Let us know in the comments below.
Would love to know your thoughts!
By the way, if you are supporting your child to read at home, then you might want to read my blog post Teach Your Child to Read Using Phonics: The Ultimate 7-Step Guide for step-by-step instructions and all the necessary resources that you might need to help your child read and spell easily and efficiently.