Reading books to babies is a wonderful way to connect with them!
The closeness they feel as they sit on your lap, curiously looking at the pictures and enjoying hearing your voice, helps their brain associate reading with love, warmth, and happiness.
And it is what is responsible for helping them develop a lifelong love for reading!
Apart from this, reading to babies has a myriad of benefits:
Enhances language development.
Builds listening skills.
Increases concentration and attention.
Teaches social and emotional skills.
Introduces important concepts such as letters, numbers, colors, shapes, and more!
WHY BOARD BOOKS FOR BABIES?
Babies are curious little beings!
They learn about the world around them through their senses.
Thus, chewing and ripping off pages are the most obvious things that will happen when you introduce books to the youngest of children.
And saving books from those tiny hands can be a parent's worst nightmare. Lol!
But you don't have to worry about it with board books as they are perfect for babies.
They are thick and durable.
Unlike paper cover and hardcover, the entire book, including the cover and the pages, is made of cardboard. Even the corners are rounded out to not harm those little hands.
And, trust me, when I say this – it can withstand all the chewing, yanking, and much more!
WHERE TO BUY BABY BOARD BOOKS?
If you are an Amazon shopper like me, you can check out the list of best board books for babies on my Amazon storefront.
Amazon IN
Amazon US
Amazon CA
You can also check out your local book store like Barnes & Nobles.
And if you are looking for used baby board books then sales at your local library or bookstores, thrift books, and Facebook Marketplace are some great places to look for.
If you are lucky, you can even get books for as little as $0.99.
CHOOSING BABY BOARD BOOKS
Although you can read any board book to your baby, it is important to choose your books wisely especially if your baby has started moving!
Because babies don't sit and wait to be entertained!
They entertain themselves!
If they feel that the reading time is boring, they simply move away!
And there is nothing that we can do to stop them from exploring that cardboard box or that dirty rug lying in the corner of the room!
Here are 3 things to keep in mind while choosing board books for babies:
Is the text rhythmic and repetitive?

This will get your baby's attention.

Are the pictures high contrast?

This will stimulate their senses.

Is the book textural and interactive?

This will maintain your baby's curiosity.
Examples: Touch-and-feel and flip-the-flap.
Remember, not all board books are created equal!
Some are better for toddlers and preschoolers.
So, if your baby is not enjoying a board book, don't worry! You can save it for the toddler years.
But if your baby is a little book lover, then go for it! Read all the board books that you can find 😊
Below is the list of must-read board books for toddlers if you are looking for more books to read:
30 Best Books for Toddlers
20 BEST BABY BOARD BOOKS
If you are looking for books to read during the first year, then here is a list of some of the most loved and popular baby board books around.
And I have listed them out in no particular order.
I hope you and your baby enjoy them as much as we did!
Happy Reading!
Look, Look, by Peter Linenthal
For the first couple of months, newborns can only see black and white.
This makes this high-contrast, black-and-white book great for those fuzzy eyes–Look, look! The sun shines! Children smile! Fish smiles!
Brown Bear, Brown Bear, What Do You See? by Bill Martin Jr. & Eric Carle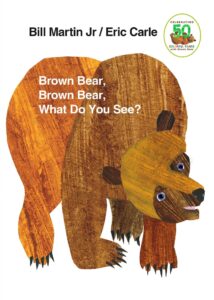 Invite your baby to participate in reading by asking the question "What do you see?"
An all-time favorite book that is great for learning about colors and animals.
Goodnight Moon, by Margaret Wise Brown, illustrated by Clement Hurd
Who can resist a cute little bunny? Join along as he says goodnight to every object in his room and the world outside his window.
A perfect book to make your child's bedtime cozy and memorable.
I Love You as Big as the World, by David Van Buren, Illustrated by Tim Warnes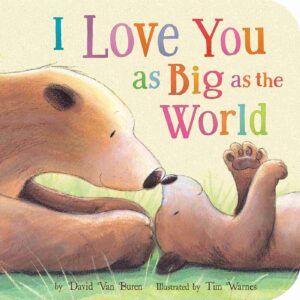 A charming little book to help you explain the depth of love that you have for your baby!
Moo Baa La La La!, by Sandra Boynton
Want to introduce your child to animals and their sounds? Then this delightful book is just what you are looking for. So get ready to moo, oink, and neigh!
From Head to Toe, by Eric Carle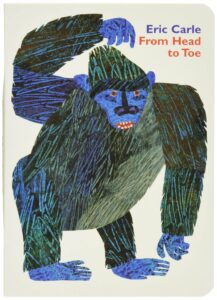 Want your baby to listen and follow simple instructions?
An adventurous book to help practice listening skills while having fun thumping like a gorilla, kicking like a donkey, and wiggling like a crocodile!
The Very Hungry Caterpillar, by Eric Carle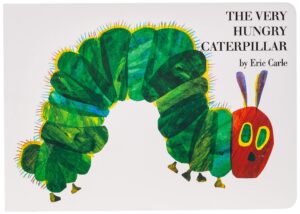 I bet your child will enjoy poking those little fingers through the holes and munching along with the very hungry caterpillar.
A perfect little interactive book to introduce numbers and days of the week!
Sniff, by Matthew Van Fleet
A perfect book to explore nasal sounds, colors, actions, and more! If your baby like Sniff, you can try other board books in the series, including Munch and Lick.
Peekaboo Kisses, by Barney Saltzberg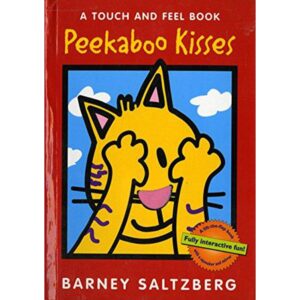 A cute little interactive book that will encourage your baby to lift the flaps for soft, fuzzy, squeaky, and adorable kisses.
If your baby adores this book, you can try other board books in the series, including Animal Kisses, and Animal Baby Kisses.
Peek-a Who? by Nina Laden
Colorful illustrations, simple rhyming texts, and the anticipation of what's hiding on the next page will get your little one guessing and giggling!
A fun interactive book to read aloud for story time!
Where's the Astronaut, by Nosy Crow
A simple yet fun little interactive book to learn about outer space while playing hide-and-seek—Where's the space dog? Here it is!
Baby happy, baby sad, by Leslie Patricelli
Emotions are a huge part of a baby's day. This brilliant little book will help your little one relate to all those emotions in a playful way!
I've Loved You Since Forever, by Hoda Kotb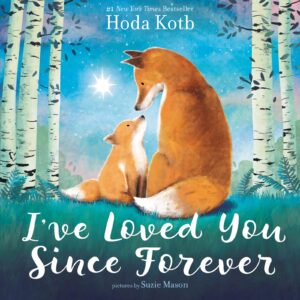 The stunning pictures and lyrical text will make you want to read this heartwarming book over and over again.
A perfect little book to snuggle up with your little one.
Where's Spot? by Eric Hill
Introduce your baby to the beautiful world with Spot! Simple text and colorful pictures make this little interactive book engaging and interesting.
If your baby likes Spot, which I bet your baby will, there are other books in the series, including Spot's First Walk, and Spot's Snowy Day.
Dear Zoo, by Rod Campbell
Your baby will enjoy lifting the flaps to discover the different animals that the zoo sends–monkey, lion, elephant!
A classic children's book that is delightful and amusing!
Snuggle Puppy, by Sandra Boynton
I bet your baby will want you to read this book over and over again not only because of the sweet and cuddly puppy but because of that BIG SMOOCH you'll have to give at the end!
Little Gorilla, by Ruth Bornstein
The little gorilla discovers that LOVE grows with him!
A heartwarming book to reassure your little one that they will grow and change but will always be loved.
Ten Little Fingers and Ten Little Toes, by Mem Fox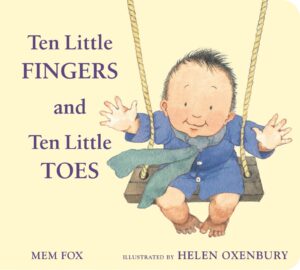 Celebrate your baby's tiny fingers and toes with this stunning little book! The lyrical text will make you want to read the book over and over again.
Where Is Baby's Belly Button, by Karen Katz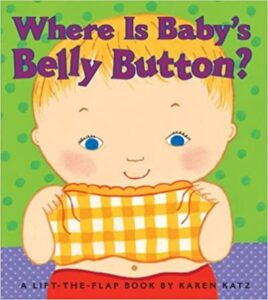 Vibrant illustrations and interactive text will get your baby searching for their hands, eyes, feet, and more!
A delightful little book to help explore the different body parts.
Sunrise Moonrise, by Betsy Thompson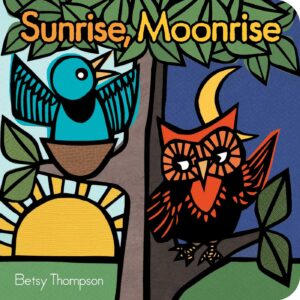 A beautiful high-contrast book to help your baby understand how the day begins and ends.
More Book List:
Hope you found the 20 Best Baby Board Books list useful!
Here are our other book lists:
Btw, do you have a favorite board book?
Do share it in the comments.
Would love to check it out!